Neck Dart Speaks!
Pizza is one of the most beloved foods in the world. It's versatile, delicious, and can be customized to fit any taste. One of the most popular pizza toppings is...
As a lover of all things spicy, I've always been a fan of hot sauce. But there's something special about fermented hot sauce - the depth of flavor and complexity...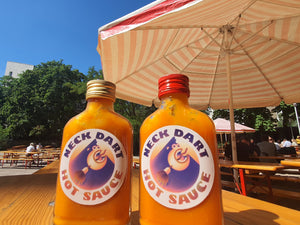 Versatile. Tropical. Addictive.
Neck Dart Hotsauces are complex and flavourful, just like the city where they were created.