Pizza is one of the most beloved foods in the world. It's versatile, delicious, and can be customized to fit any taste. One of the most popular pizza toppings is hot sauce, and for good reason. Hot sauce adds a spicy kick to pizza that just makes it taste better. In this blog post, we will explore why pizza and hot sauce are made for each other and provide tips on how to pair them together. The Chemistry Behind the Combination: Believe it or not, there is actual science behind why pizza and hot sauce work so well together. Hot...
---
As a lover of all things spicy, I've always been a fan of hot sauce. But there's something special about fermented hot sauce - the depth of flavor and complexity that comes from the fermentation process is unmatched. Plus, it's super easy to make at home! Here's how to do it: Step 1: Gather your ingredients. You'll need a pound of fresh chili peppers (I like a combination of habanero and jalapeno), 3 cloves of garlic, 1 tablespoon of salt, and 1 cup of distilled white vinegar.  The recipe for Neck Dart has evolved quite a bit from here, but this...
---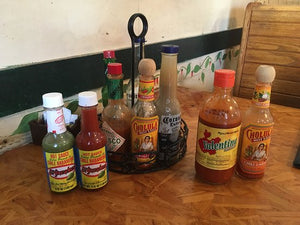 Hot sauce belongs to the people. It should be on the table of every restaurant that serves beer. That's my rule. That would be my first decree as king of Hotlandia if there was such a place, and I was worthy of such a thing.  Either way, we can pretend. Hot sauce comes from the Aztecs. Central America is the only reason the world has chilis, and the Aztecs started cultivating them around 9,000 years ago. They used to mix chilis with water and herbs to create the first sauces. They were also a lot more creative than that, using these...
---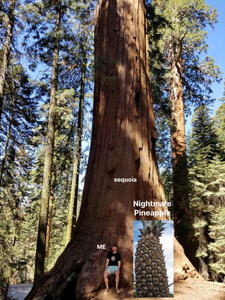 Not only is pineapple the coolest looking herb in the world, it has been the subject of rites of passage in the Caribbean, grows up to 150cm or 4'11" tall, and weighs in over 9kg or 20 pounds. I can't imagine walking through a field of pineapple that large and not panicking that I've somehow stepped through a time portal to the Jurassic era. Nightmares.  I am 6'7" or 2m tall. Yeah, no.  Thankfully, pineapple is also delicious, versatile, and available on 6 continents. My favorite variety comes from Taiwan, the golden diamond. After tasting it first hand a few years ago, it's all...
---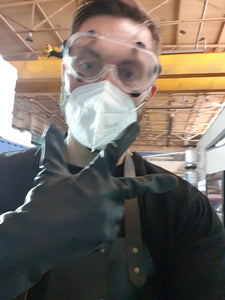 Aside from capsaicin (the stuff that puts the hot in hot sauce) being shown to relieve pain, reduce inflammation, boost your immune system, and increase your metabolic rate, hot sauce feels adventurous. The peppers we've chosen to use in Neck Dart Hot Sauce are habaneros, and they are packed with capsaicin. Containing between 9 and 59 mg per gram of pepper, you're able to get a healthy dose of this wonderful compound in less than half a gram of chili.   In everyday terms, that means habaneros are really hot.   A beautiful thing happens when you ferment habaneros in harmony with other tropical ingredients: massive amounts...